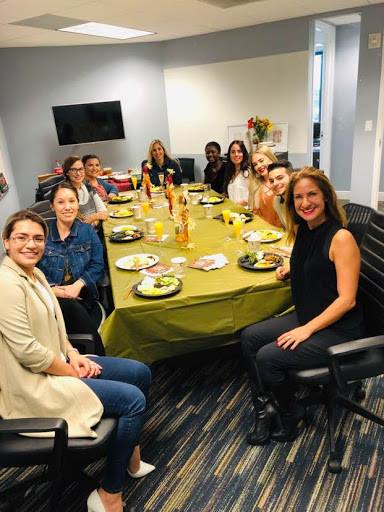 What your virtual workers will appreciate
Budget for home office upgrades
One idea is a monthly stipend used to make their home office environment more efficient, less expensive, and more ergonomically comfortable. A stipend could cover office supplies, a percentage of their home Wi-Fi bill, or additional computer hardware, such as a hi-tech keyboard, mouse, or headphones. A personal favorite: trading a kitchen chair for a well-constructed and comfortably padded office chair (heaven!).
Turn free office meals into home delivery credits
For all of the reasons your team loved getting restaurant-prepared lunch served at the office, they'll love it even more getting it sent home. Plus, it brings back the much-missed support of local restaurants who relied on those lunching office workers.
Rethink Conferences and Events
In our pandemic-coping world, numerous industry events have been canceled or downscaled. Consider virtual alternatives. Be open to offerings your company hasn't tried before. Let employees take the initiative to find reputable online alternatives.
Be mindful of bigger-picture benefits