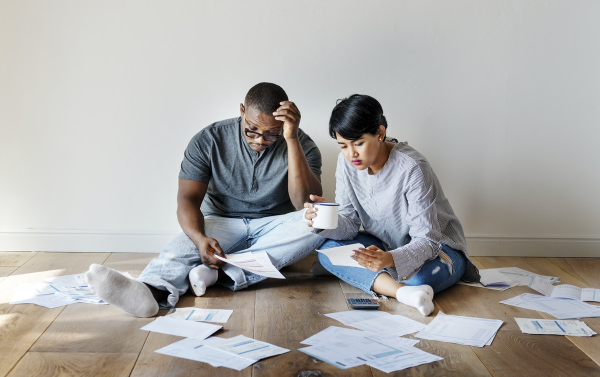 There's a troubling financial blind spot for many Americans: a misunderstanding of how financial risk works. This isn't just about betting on the stock market. It's also about being aware of everyday financial risks, and preparing for them accordingly–even with something as basic as a rainy day fund. It pays to be smart about personal finance and risk.
Most Americans Struggle With Key Financial Literacy Topics
Americans received a failing grade on overall financial knowledge, say the authors of the annual study from TIAA Institute and the Global Financial Literacy Excellence Center (GFLEC) at George Washington University. According to the GFLE survey, 63% of Americans are considered financially illiterate. "The level of financial knowledge is still very low, especially for a country where we are expected to make so many financial decisions, even starting from high school," noted one of the study's authors, Annamaria Lusardi.
To me, these were some of the major alarm bells in the study:
33% said they have difficulty making ends meet
31% said debt and debt payments prevent them from addressing other financial priorities
27% said they could not come up with $2,000 if the need arose within a month
Cash Flow Management Goals Are Key
If you've had trouble saving for a rainy day, you are not alone. Many find most of their income consumed by basic expenses like rent, so the idea of putting money aside for a downturn becomes a non-starter. However, with better cash flow management, you can work towards clear rather than fuzzy savings goals.
Take stock of bills and read credit card statements. Take control of your cash flow by asking:
Do I need it?
Can I afford it?
Can I get a better deal?
…for every item in your budget.
There is Free Help Out There
CNBC.com recently recommended these free online resources:
We Help Businesses With Cash Flow
As I've mentioned in previous posts, for your small business to thrive, you need positive cash flow so you can pay your bills faster and grow as needed. You're also better off with a larger cash buffer. Small businesses need to build up cash reserve and figure out how to maintain consistent positive cash flow. Brigade Bookkeeping can help you strategize for these goals. Small businesses are our specialty, and we look forward to assisting you!
Additional sources:
The No. 1 Personal Finance Lesson to Take Away From the Coronavirus
5 Free Personal Finance Curses That Will Help You Get Better With Money