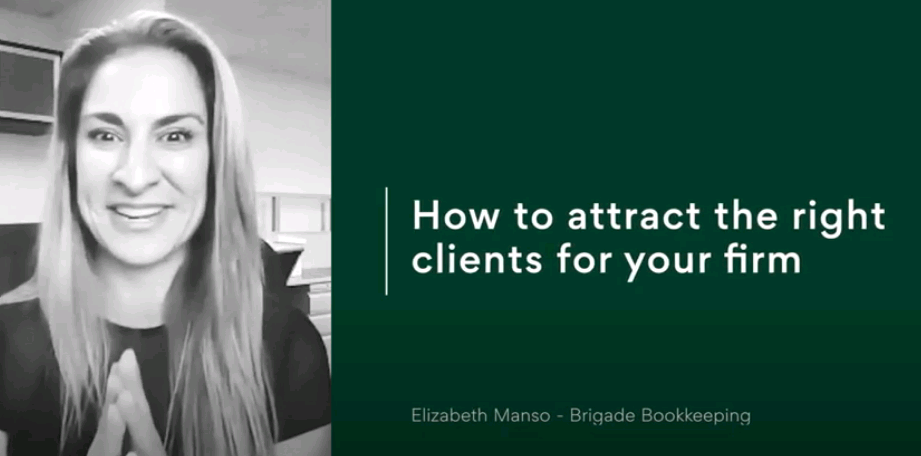 I love it when I get to be the teacher! I'm participating in a new and exciting online educational platform for accountants and bookkeepers called Advisable by Fathom. Here, I help accountants grow their businesses by offering insights on how to make a successful leap to advisory services.
While geared toward accountants and bookkeepers, a number of the questions I address are applicable across several industries, and especially for small businesses. As a special sneak peek, I'm summarizing my first two videos in the Q&A below, with additional insights for small businesses like yours.
For the last 12 years, I've worked very closely with full-service CPA firms that don't specialize in bookkeeping, but rather, in taxes and audits. They range in size from big to medium-sized firms; I've made it a point to really ingrain myself in the local CPA community. I know that any referral from a CPA firm of that caliber is going to be a good client for us.
Q1b: Why is that?
These CPA firms value what we do at Brigade because they value accounting. Their referrals, in turn, appreciate our value-added services. Someone who finds us from an internet search is likely not really seeking or caring about our level of service.
We work well with clients who want to see financial reports and make decisions based on those financial reports. They are actually shocked by the information we provide, to be honest, because they've never been presented with financials in this way. They can actually see targets, set targets, see how far they are from targets, etc. They understand and want these types of reports.
Advice for all small businesses: What larger, or larger-scale businesses could be a referral source for you? If you provide a niche that they don't focus on, or can help with their overflow, you'll have a built-in source of referrals, and likely, quality ones. How can you distinguish your services in value-added ways that would make it easy for larger business to refer you?
To start, I offer 15-minute consultations. In the calendar link to set an appointment, they need to answer prequalifying questions. I can figure out very quickly from those answers whether or not they are a good fit.
The moment that we start the call, I go straight to their answers and explain why it isn't going to work. I'm very transparent and honest. This way, I'm educating the prospect about why we're not a good fit. I also come prepared with a set of other providers who can meet their needs and suggest that the prospect contact them instead.
Advice for all small businesses: When it comes to bad fits, you can't avoid them reaching out to you, but you can avoid investing too much of your valuable time on them. If you set up short consultation opportunities, you'll be able to weed out the "wrong" clients. Don't avoid these conversations. Have brief ones, learn from them, and you'll find it to be a productive use of your time. I also highly recommend having a set of alternatives for these prospects. It's another reason why networking should be a key part of your business.
I'm proud to have built an accounting practice for today's modern businesses. Planning is important, but having just-in-time information that allows you to pivot when needed is invaluable. If you are looking for actionable advice to stay prepared, resilient and successful in this uncertain time, let's have a chat soon. I look forward to our 15-minute call!