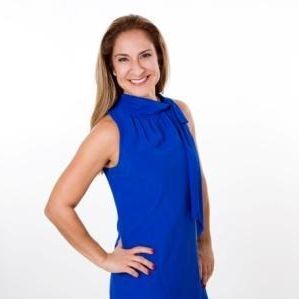 When it comes to hiring, if you fish in the same spot, you're going to get the same result. Casting a wider net is a two-part process: Diversifying the ways you search for talent and diversifying the talent you bring on board.
Whether your company will have more virtual work for the foreseeable future, is expanding its staff to meet customer demand, or you just want to be in a better position for future hiring, here are a few ways to cast a wider net.
What soft skills are needed in the virtual workplace?
A virtual team succeeds when employees have the right soft skills, including:
Communication: Accurately and succinctly conveying and interpreting thoughts and ideas through digital messages.
Self-Motivation: Taking initiative without being prompted or rewarded.
Trustworthiness & Discipline: Fulfilling expectations without supervision, and staying in control of their own time, tasks, and energy.
Curiosity & Critical Thinking: Independently analyzing, evaluating, and strategizing an issue.
Adaptability: Accurately prioritizing the impact of changes.
Empathy: Being aware and considerate of other people's feelings, even without the benefit of in-person cues.
Re-thinking "best fits"
Assumptions we have or unconsciously have about "ideal candidates" and "best fits" get in the way of casting a wider net. Dig deeper to find the right team members for your organization. Consider:
Candidates from other industries:In 2020, two of the hardest-hit industries are hospitality & tourism. This may not be your industry, but consider the transferable skills these workers have: customer-centric, multi-tasker, team player, conflict resolver, and strong work ethic (they often put in long shifts), among them.
Candidates with different success stories:Gender, race, culture, disability, and age bias in hiring is real. Be mindful of how biases creep into your perceptions about candidates, and use facts to make the best hiring decisions.
Connect, connect, connect!
Be active on social media:Your company is more than just a collection of job descriptions. Talking about the work your company does and the people behind the scenes helps candidates and referral sources understand your culture. Connecting and following other subject matter experts on social media may also help you tap into sources of referrals. Be willing to reciprocate as well!
Explore local:What local organizations can you connect with to expand your candidate pool? Some may be career-focused organizations such as community colleges. Others may social or activity-focused, but are still valuable to reaching diverse communities and potential new talent pools.
Are you seeking a referral for your company? Let's connect on social media. I'd be happy to help and look forward to expanding my network.
**Additional sources
Academic Research Proves 8 Skills Critical To Work-From-Home Success,