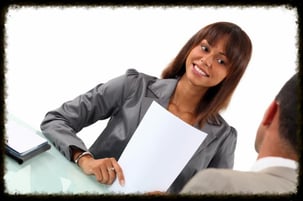 Last week, we talked about turning what you love into a business. So now that your business is growing, what's next? Most people think it's making more money. But when your company grows, the most important thing is to have the right people in place to work for you.
Recently, we introduced you to Elena, one of our talented team members. How did we recruit her? Hiring the right talent is an art. It has taken us many years of trial and error and sometimes the method is not perfect, but for the most part it worked. Here are some suggestions for hiring the right people from our experience:
ASK FOR REFERRALS – One of the best ways to hire talent is to ask your inner circle or people in the same line of business if they know someone looking for work. You can also offer an employee referral incentive program, such as giving a cash incentive to an employee for referring a candidate who gets hired.
CULTIVATE YOUNG TALENT – A lot of companies hire interns and then never keep in touch with them. If you have a good intern, keep track of their progress in school and consider offering him or her a job upon graduation.
DEVELOP RELATIONSHIPS WITHIN ASSOCIATIONS – Networking is important to any business. Make sure it includes memberships to trade groups or associations within your industry. Those gatherings are a good place to meet other employed people. Keep track of people who stand out, since you never know when someone who's employed might be shopping for a new position.
USE YOUR WEBSITE & SOCIAL MEDIA – Whether you're hiring currently or not, if you have a website or blog, make sure to include a "join our team" section. Here, you can make potential candidates excited about your business. You should also use it to keep a master list of potential employees and reach out to them periodically.
HIRE A RECRUITER – A lot of people don't like hiring an outside agency to help them with their new hires, but we have done it at Brigade Bookkeeping for very specialized positions and it has worked. Recruiters have a list of talented candidates and might have the right person for you. Email me at Elizabeth@brigadebookkeeping.com for more information.
I hope your business is growing so fast that you need to make a new hire soon. Investing time in hiring a good employee can have great results, like higher productivity and excellent customer service.
Happy hiring and have a great week everyone!