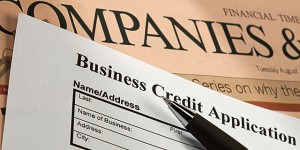 Every month, my team at DM Accounting and I process hundreds of monthly credit card statements for our clients. Every month, we find some small business owners charge a personal item
or two on their business accounts or charge business items on their personal accounts.
We advise against it and remind them why it's important to keep
business credit and personal credit separate. For those of you who don't know this,
yes, there are two kinds of credit.
BUSINESS CREDIT
The most important way to keep your credit separate is to incorporate your business.
Once you've done this, you'll receive a business federal tax ID number. This number
is unique to your business and has nothing to do with your personal finances. So
if you have multiple businesses, each one will have its own Tax ID number and credit
history.
The great thing is, as long as you pay your bills and vendors on time, it's easier
to maintain a good business credit rating then a personal one. Make sure you have
a separate credit card for each business, and then you can build up unlimited credit
capacity. As long as you pay your credit card on time, the accounts won't be part
of your personal credit history.
PERSONAL CREDIT
Personal credit is based on your social security number and since you only have
one Social Security number, your personal credit score and credit history depends
on it. Did you ever have your Social Security number stolen? Were you ever delinquent
on an account? These are reasons why it's harder to have a high personal credit
score history. Did you know there are dozens of negative rating factors and just
six positive factors? Of the six, we only have control of five positive credit
history factors, like paying our bills on time.
So, my advice for the week is to keep your personal and business credit separate.
However, before you open up a business credit card, make sure you can pay it. Last
year, according to Moody's Analytics Small Business Credit Index, delinquent balances
skyrocketed in Q4 2012 because of sluggish retail sales that hurt small business
revenues. This year the National Retail Federation predicts sales to increase by
3.9%, so hopefully that growth will spread to all.
With Christmas and the holidays here, I wish you all a prosperous Q4 and an even
more profitable New Year!